For the past six weeks, Joel and I have been hard at work on our first music video for The Violet Lights. This being the case, our weekends and evenings continue to never be quite long enough for all that needs to be done.
Sometimes amusing, other times frustrating, it seems that whatever project we undertake, we like to make damn sure there are an incredible number of steps. This, in all honesty, can be quite intimidating, but when we do finally pull off what we are going for, we can usually say we made something we are truly proud of. So as it happens, the supply gathering, costuming, prop assembly, set preparation, and filming for this video have brought us all over the colorful city (and outskirts) of Los Angeles and kept us up late many a night. From climbing the rocks at Zuma Beach to sneaking around abandoned industrial parks in Santa Clarita, to standing in the waves in the windy cold night in Santa Monica, not to mention painting our windows green, bolting video lights to our ceiling, and ceaselessly rearranging our apartment, we've been putting this miniature monster of a three and a half minute video together. It's almost done, so wish us luck….and check out a sneak peek of what we've been up to.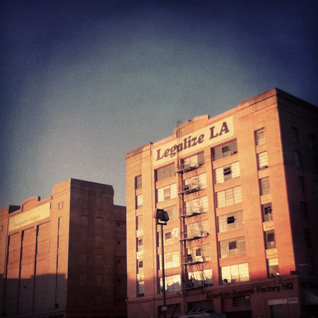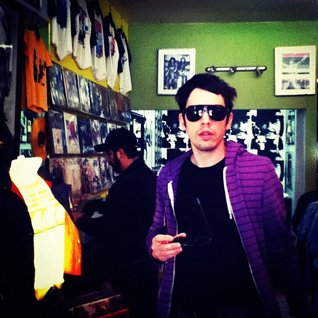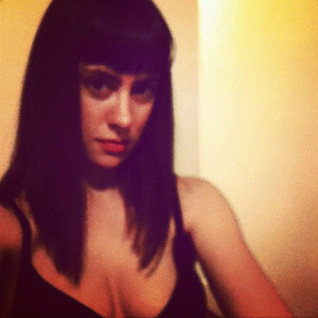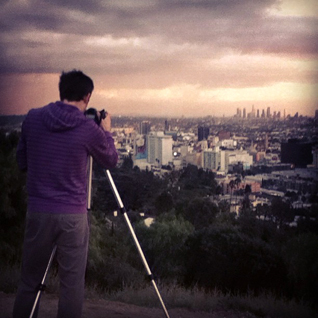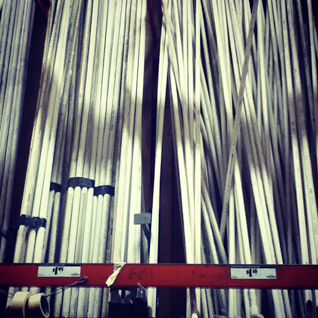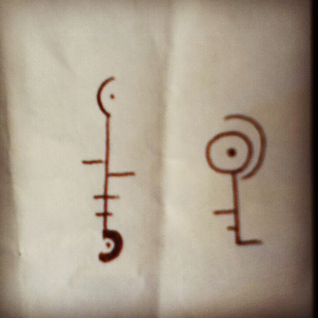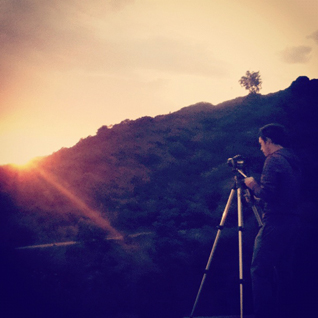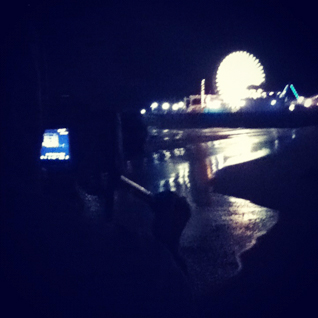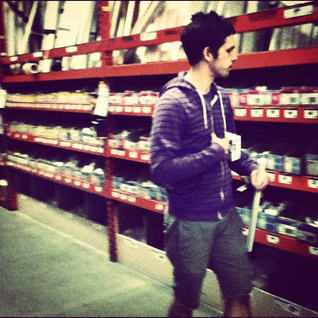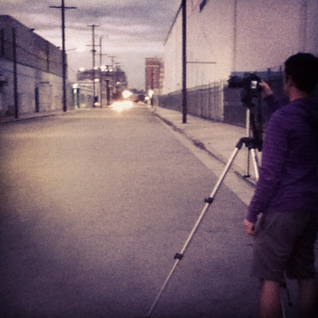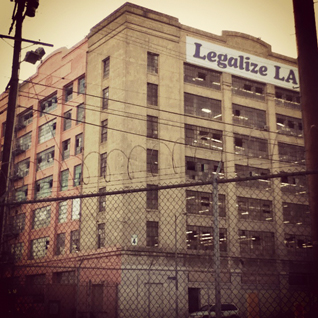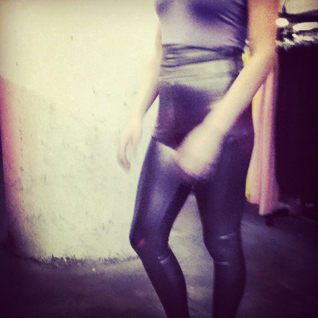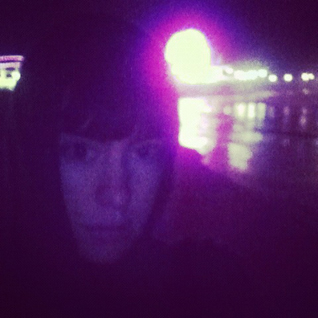 No, we haven't gone completely crazy, but yes, last night we did coat the windowpanes of our apartment in bright green latex paint.
Well, first we actually covered them with black paper and then taped individual sheets of letter size green paper over that, realized this initial plan was not going to work, tore it all down, made a late night trip to the hardware store, and finally created just the kind of green windows we'd been dreaming of. Joel assures me that the paint will come off effortlessly when we are finished. I suppose we shall see. But I do know that whatever happens it will all be worth it: the very first Violet Lights music video will be all yours by the end of the month.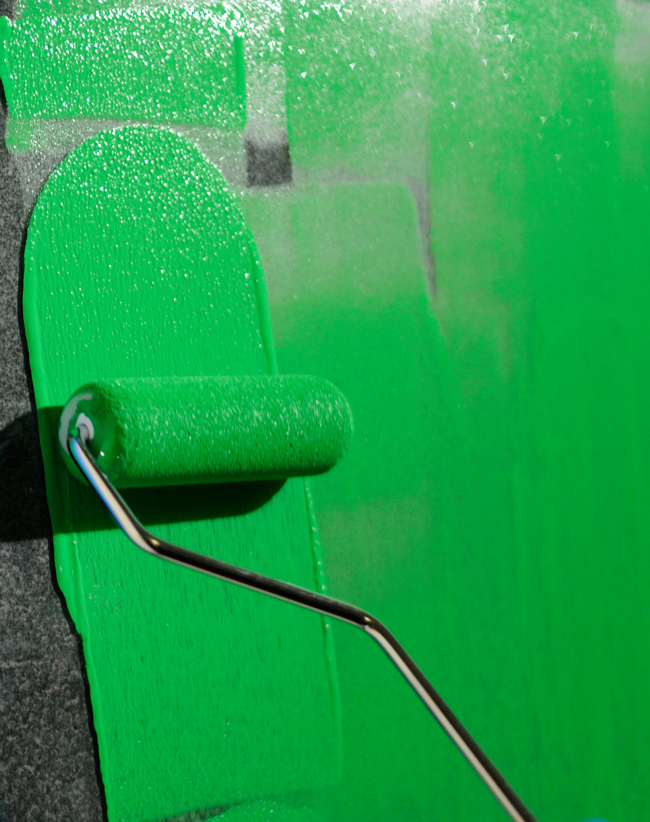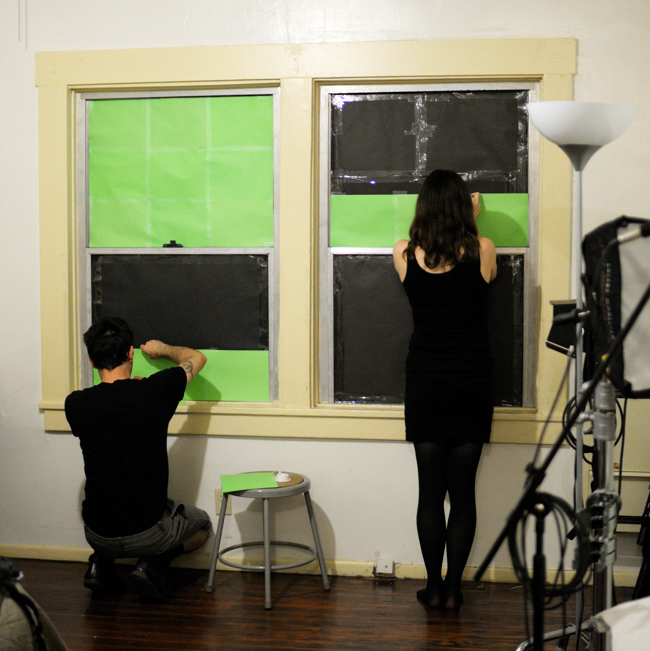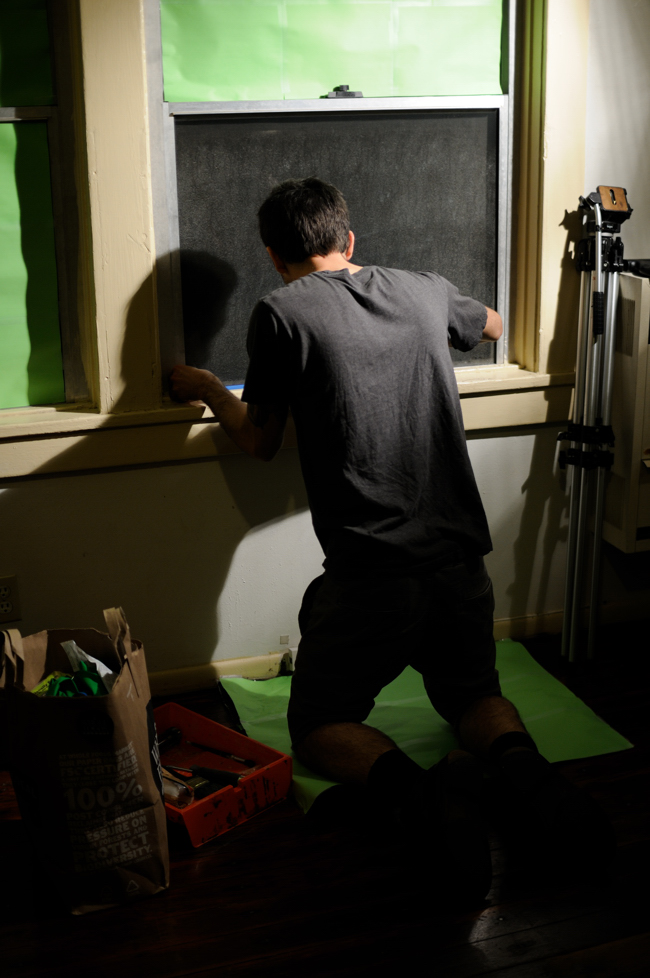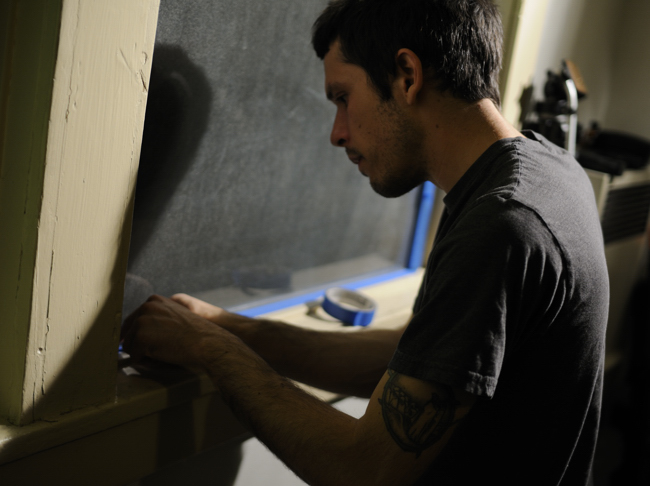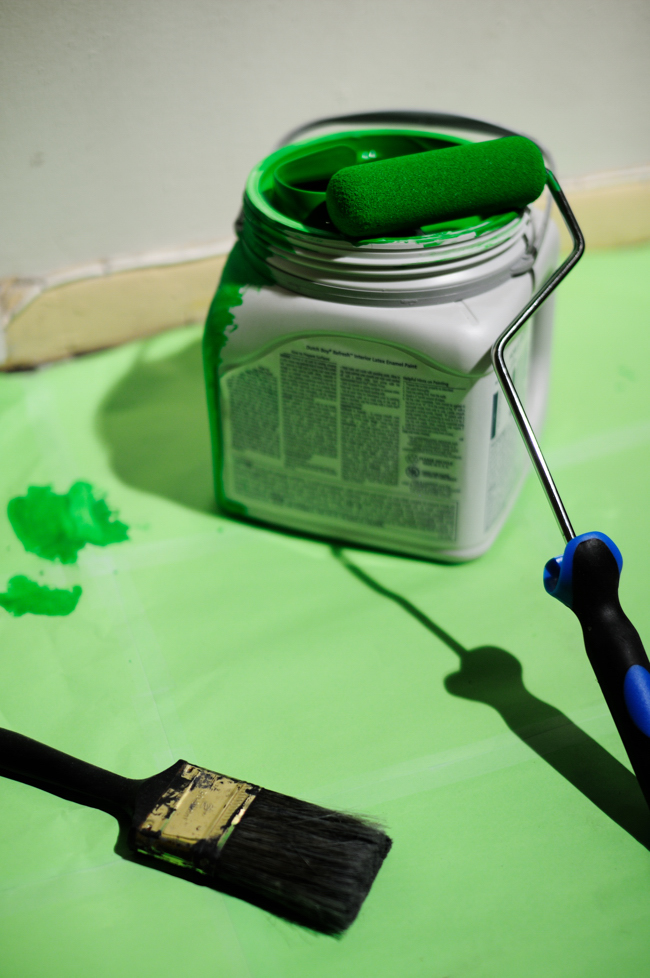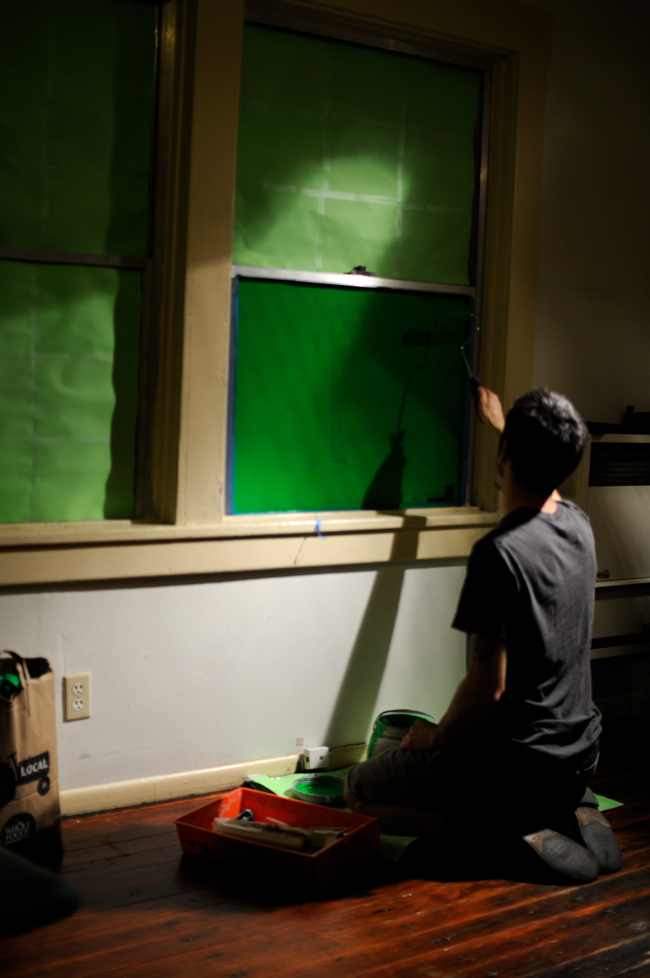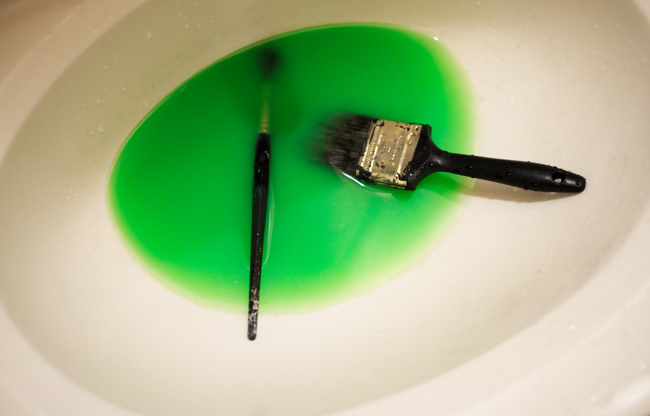 When your laptop dies and you can't afford a new one I'd suggest just putting in the oven and cranking up the heat. Worst case scenario a little destructive therapy, best case, achieve solder re-flow and regain complete functionality. Amber was very skeptical, and not without reason…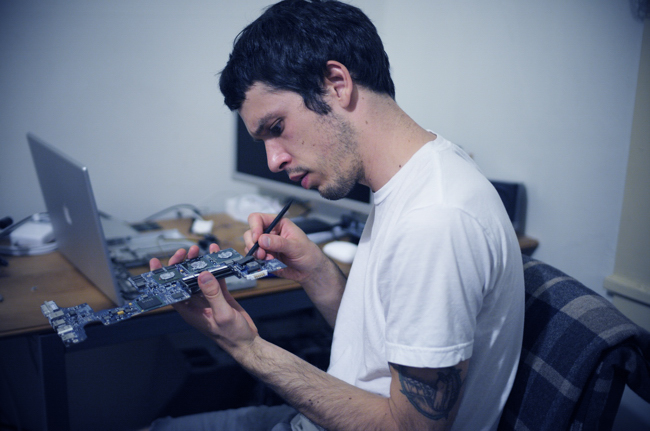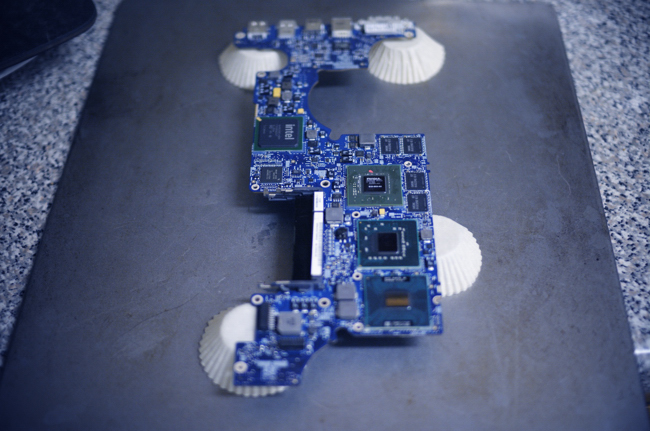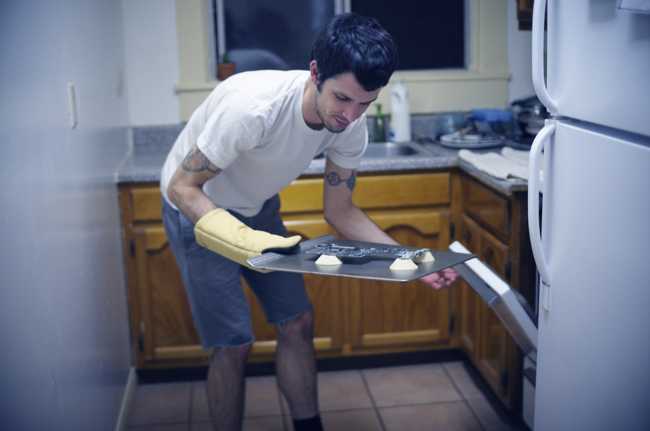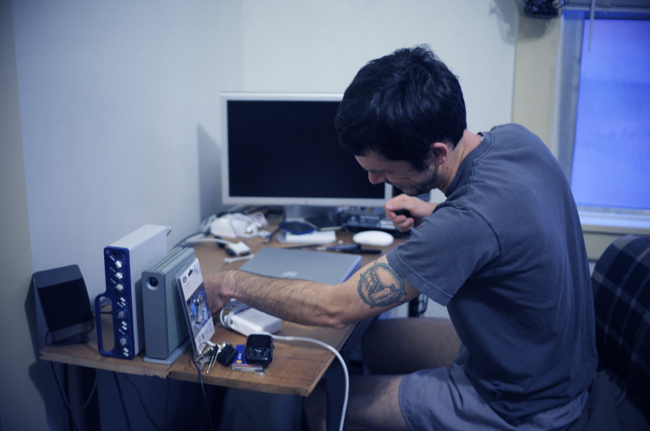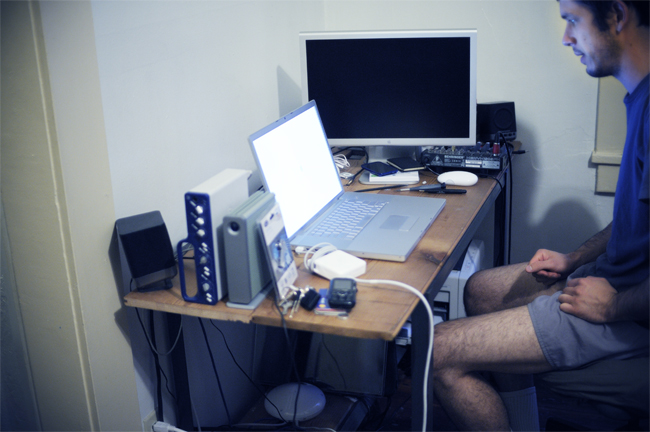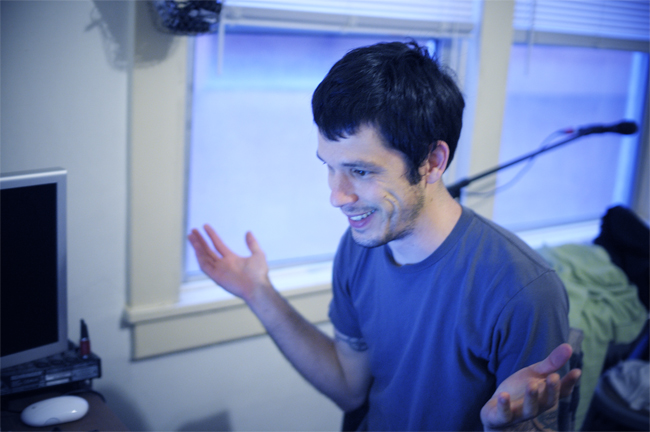 Wow it WORKS!!!
Over the weekend, without warning, our only computer up and died. With too many time-sensitive plans in the works and on our minds to just lay low until we could get a new one, Joel and I were off on a late-night secret mission.
Under the cover of darkness and a close lookout, files were downloaded, documents were printed, and we made our getaway completely undetected. The purpose of our mission…well, that's top secret. Don't worry, you'll know soon enough.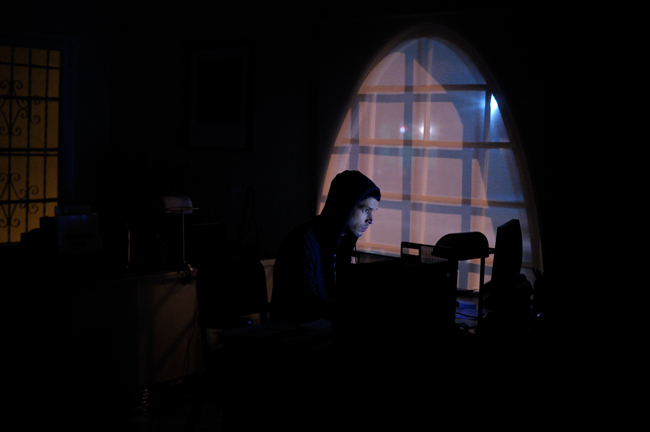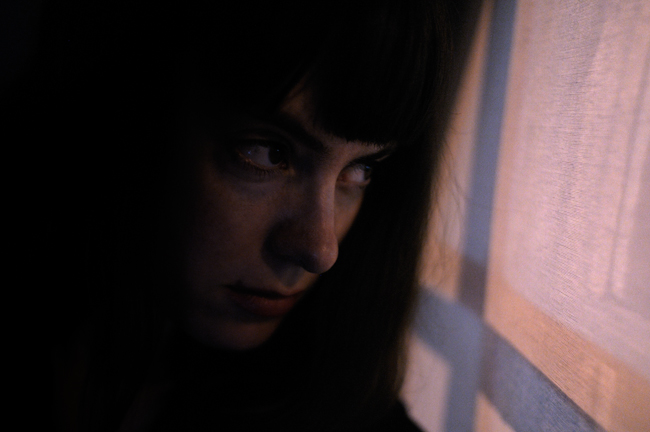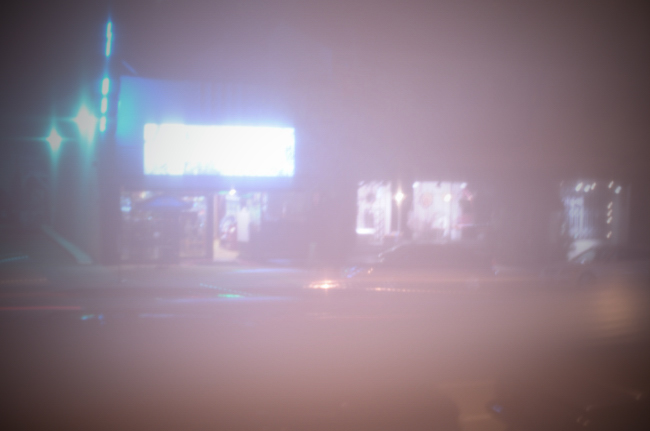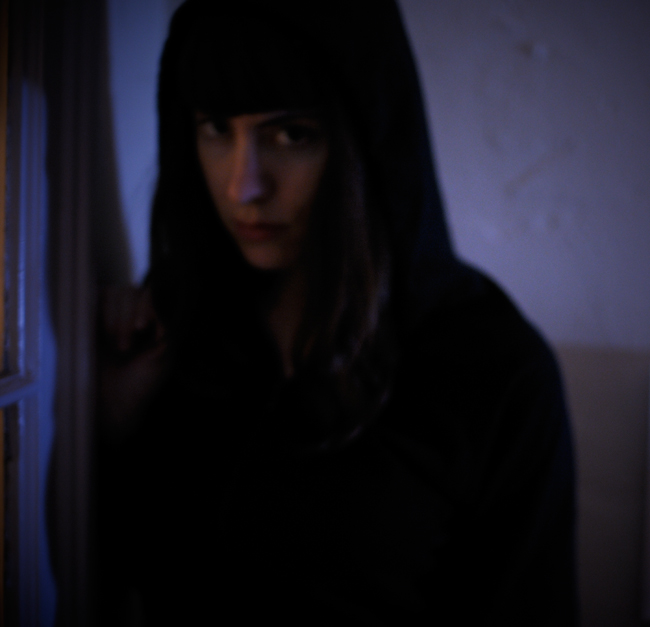 Recording thirty station liners in one afternoon = gradually forgetting how to talk.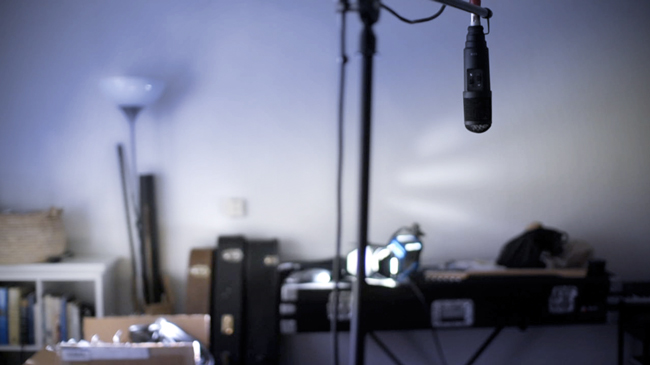 Last week Joel and I gave our 30-day notice to move out of the rehearsal space we've rented here in Los Angeles since February. Although undeniably the wisest choice in terms of achieving our goals, there is no way, for now, that it doesn't hurt.
Over the past 8 months, Joel and I (mostly Joel, honestly) spent hundreds of hours insulating, remodeling, and equipping the room in the hope it would inspire the creation and perfection of an amazing live show. That vision was not to be realized. As events would have it, the space was completely finished only after we'd had our very last rehearsal there. But, alas, bring on the future. I've found it comes to me whether I try prevent it's advance or not. Farewell my beguiling, haunted, ill-fated 236.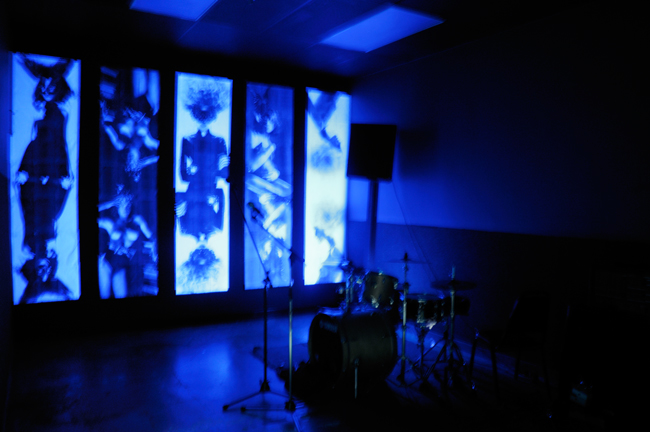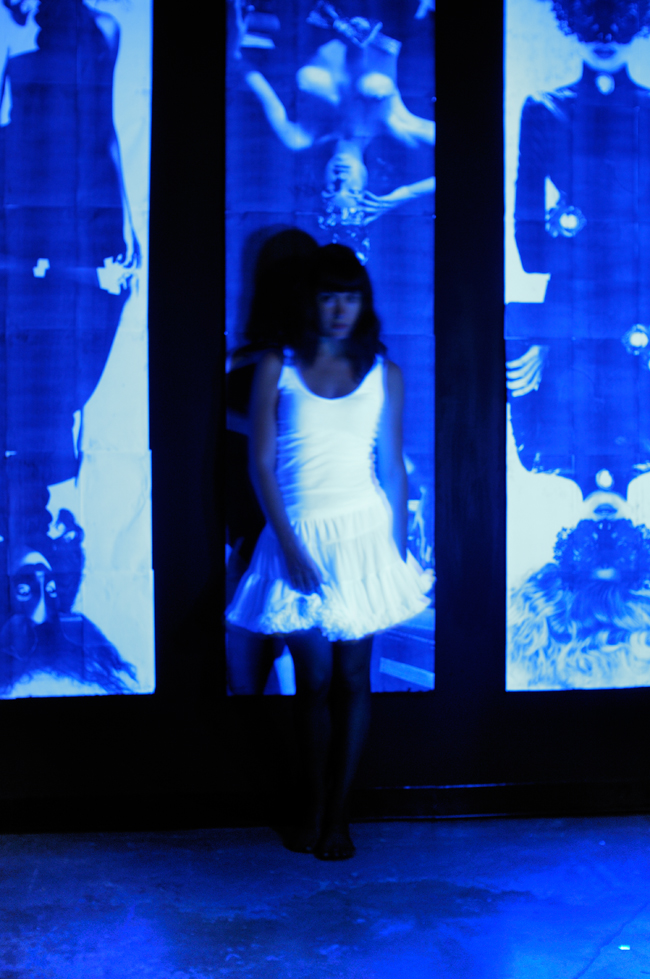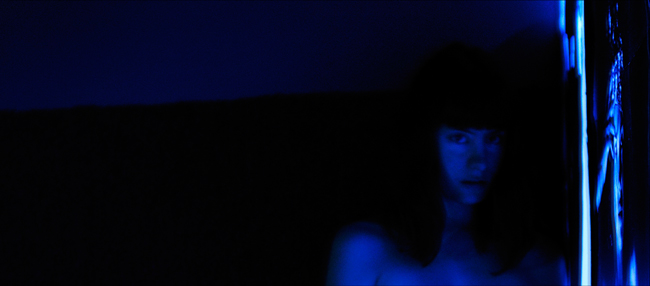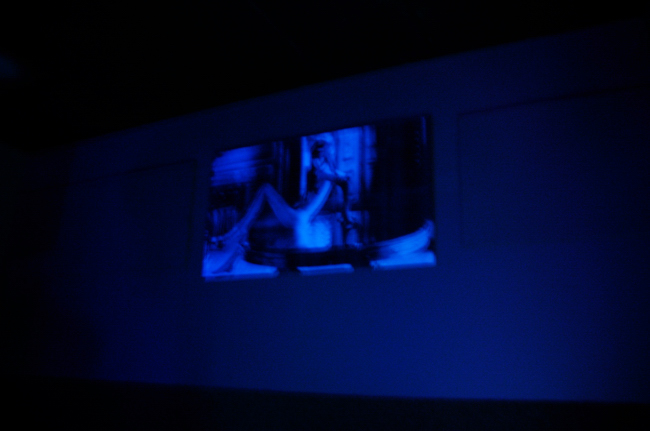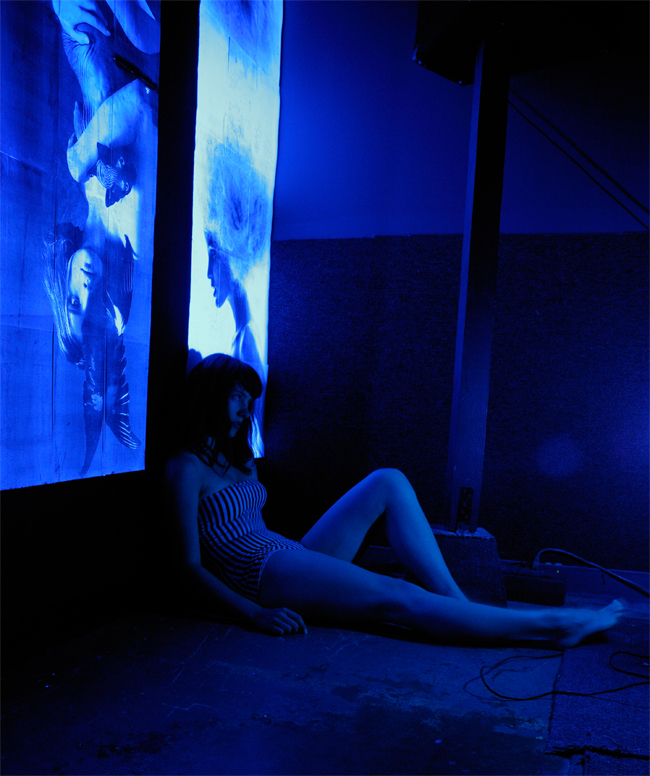 Scavenging often holds a place of ignobility in the natural order. Even so, the pragmatic organism willing to submit to such measures not only survives, but also fulfills a necessary role on the deconstructive arch of life's circle. Adaptation, ingenuity and a stomach for humble pie, stuffed no doubt with carrion, define the scavenger, and of late, such a creature am I.
Here is a brief list of my recent discoveries:
On average it takes 3 broken microphone stands to assemble 1 functional one, similar ratios apply to guitar stands.
Scrap lumber is significantly less expensive than the stuff they sell at OSH or the Depot, particularly when you are talking plywood.
Discarded lottery tickets are not always losers, I found one good for a free ticket, which in turn became $5.
An abandoned couch will feel befriended if you put a new cover on it.
"Wash and Wear" is the term I give any article of clothing I find in a dumpster.
A lamp is not trash if it only needs a new light-bulb.
If it has a "Take Me" sign on it, the imperative at least deserves consideration.
Your wife/girlfriend really loves you if she finds a way to appreciate a gift, presented as "discarded on the street" rather than "purchased at boutique".

"Construction Waste" is another way of saying supplies for a smaller project.

One man's thrift store bag is another man's ebay inventory?
No matter where life takes me financially I hope that I don't forget these early days scraping and scrapping. Somewhat curious and somewhat fitting, that material waste is one of the predominate luxuries enjoyed by a materialistic society.
All that said I can't wait to get out on the road and play the music we've been working on for people. This is certainly an opportunity afforded by a society of material wealth and for that I am certainly grateful! Yeah!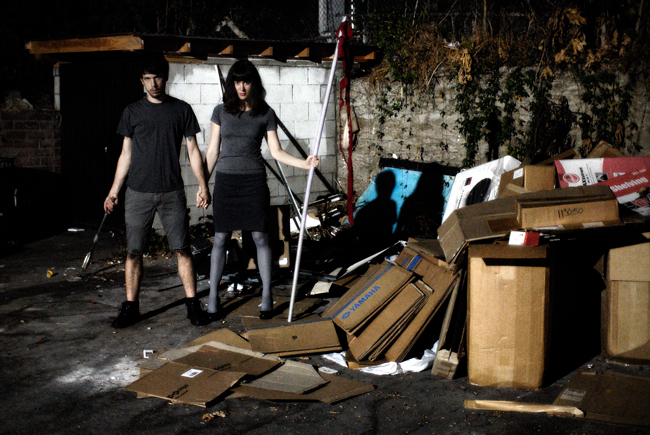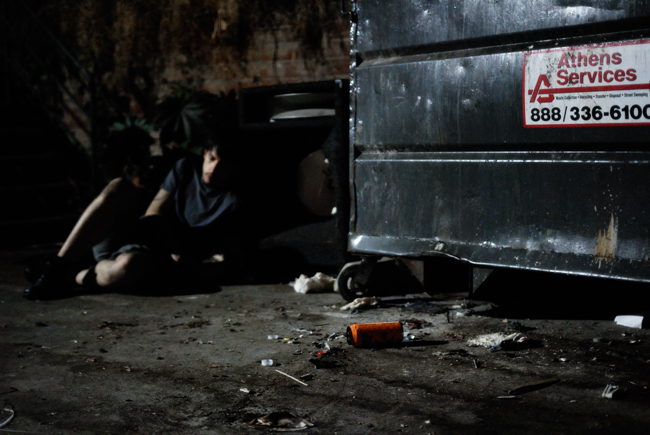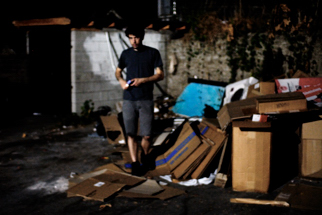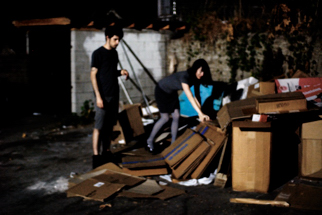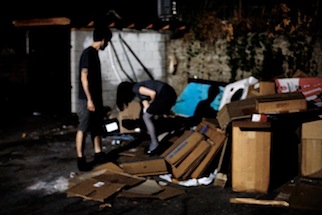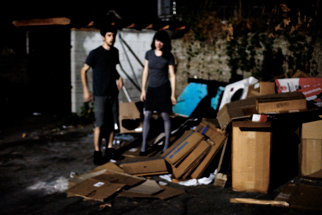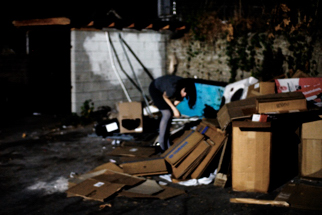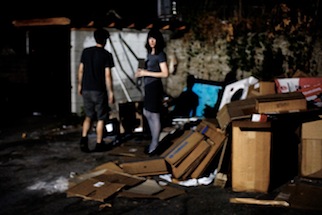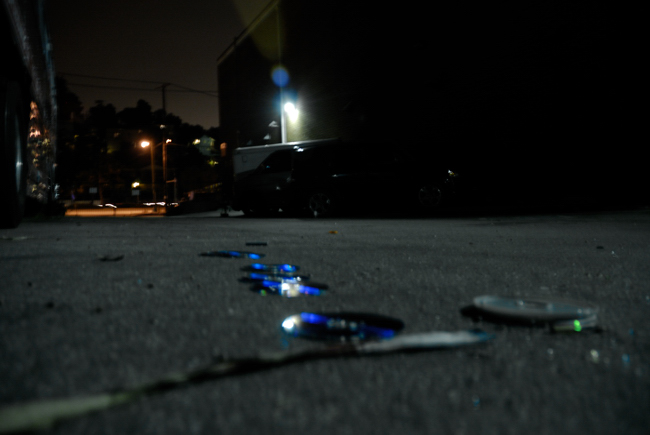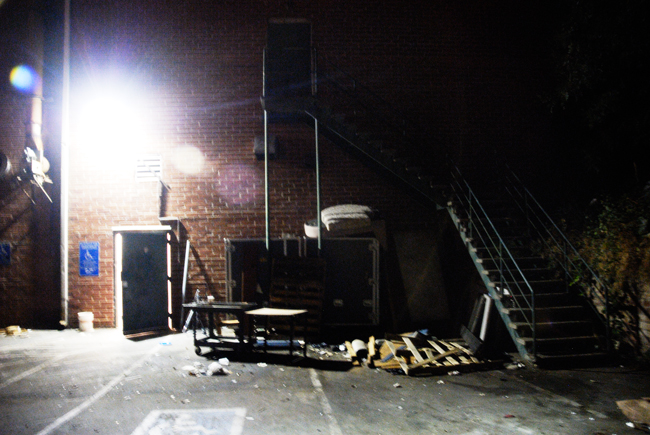 There is a song by Josh Ritter that tells the story of a 16th century explorer who had spent his life sailing the world's oceans in search of new lands.
On what would be his final voyage, a quest to discover a new world in the Arctic, his beloved ship becomes irretrievably trapped in the ice. As the captain and his crew hold up in the belly of the ship, reluctantly burning it to stay alive, one by one each sailor finally loses his nerve to wait and to hope against all odds that they will be rescued, and abandons the ship on foot to set out across the featureless snowy iceberg, to his almost certain demise. In the end, only the captain remains and is finally rescued.
After that it got colder the world got quiet
It was never quite day or quite night
And the sea turned the color of sky turned the color
Of sea turned the color of ice
'Til at last all around us was fastness
One vast glassy desert of arsenic white
And the waves that once lifted us
Sifted instead into drifts against Annabelle's sides
The crew gathered closer at first for the comfort
But each morning would bring a new set
Of tracks in the snow leading over the edge
Of the world 'til I was the only one left
Joel and I now find ourselves on our own working on the as yet unproven music project known as The Violet Lights. As I'm sure Josh Ritter's captain would as readily admit, the prospects for our success are completely uncertain, so like the crew who couldn't see a reason to hold on and hope they would be rescued, our former band mates are not unreasonable to be unwilling to risk what they already have in the name of a vision so tenuous. And as we've learned, trying to make a career out of making music, for some reason, doesn't feel at all unlike slowly burning all other means of escape for a singular, precarious chance at success. How could we expect to encounter many who'd be up for that? Still, I can't help but miss the sailors who decided their best bet was to set out across the ice.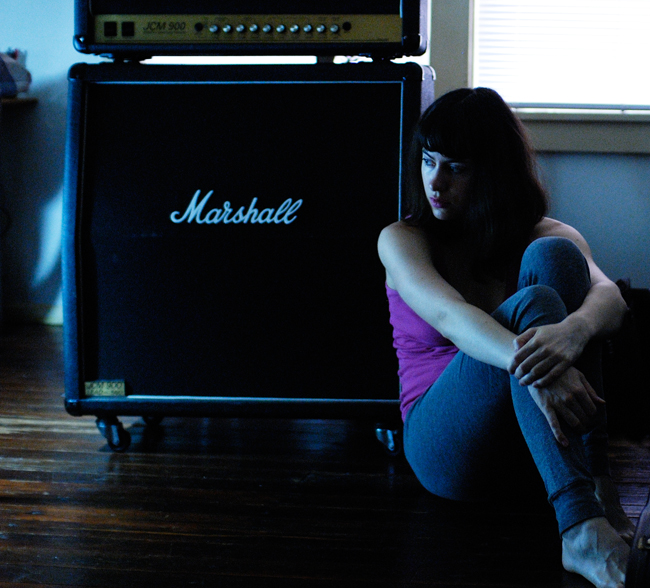 The college radio campaign for Sex & Sound began yesterday, and we still have our fingers crossed as to the results.
In the meantime, though, we have plenty of planning and preparation on our hands in order to make our goal of going on tour this fall a reality. We were also asked by the host of a radio show to record a station liner he could put on before he plays our song. You know: "This is Joel Nass from The Violet Lights and you're listening to…." It felt a little strange recording it in the bathroom of our grungy studio apartment, fancying it up in Pro Tools and then emailing it to the station. Did anyone tell this guy that nobody knows who we are?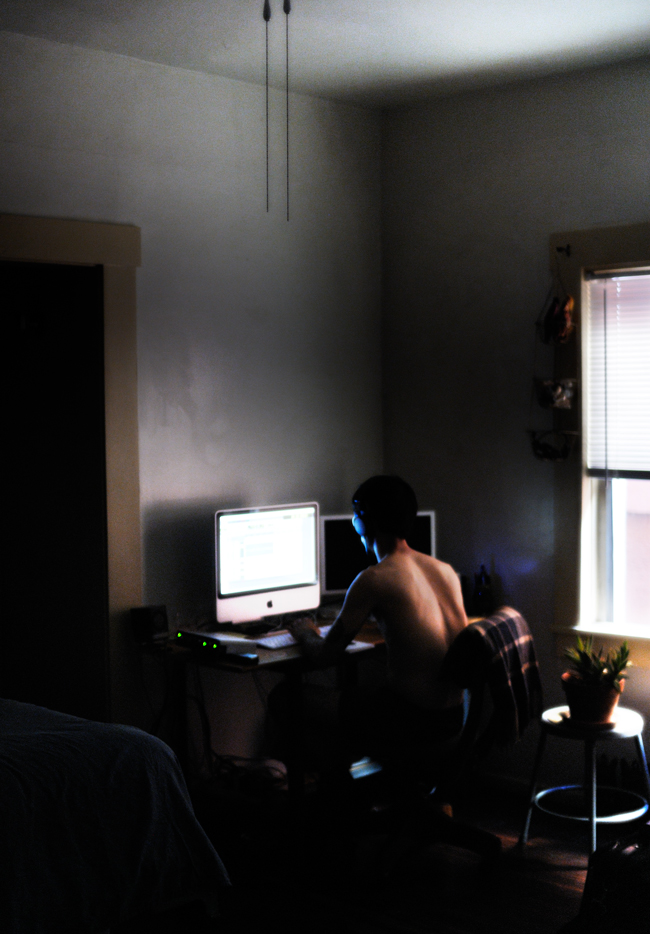 What do you do when you need a lot of money but you don't have nearly enough time to earn it by the hour? Sell off your stuff, baby…a lot of it.
The last time Joel and I did this was in November in order to finish recording Sex & Sound. Now we are at it again, only this time it's to pay for a college radio campaign to promote our west coast tour this fall.
This time the sell-off is slightly more painful, with our power mac, my keyboard, our couch, Joel's bass guitar, and my only remaining photography light among the bigger items being sacrificed to raise the money by August 1st. But we've come to realize that no matter how good our shows are, people just aren't going to come if they don't know about them. Are we sure that this college radio campaign is the ticket? We have a lot of good reasons to think that it is, but we'd be lying if we said we are sure. But without risk there can be no reward…and forgetting all your excuses and just going for it is a hell of a lot more exciting than the alternative, is it not?