This blog is about what happened to Joel and I after we decided to move to Los Angeles and make a recording. Here you will find how it all got started…
In May of 2008, Joel and I left our hometown of Green Bay, Wisconsin for Los Angeles. Our destination didn't hold job prospects or a place to live; we didn't have a plan or any money to speak of; we had unsuccessfully tried to convince others to come along; and even we would admit that what we were doing was by no means a good idea.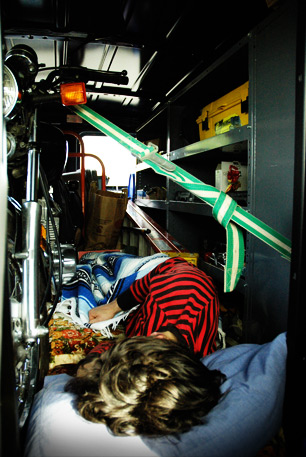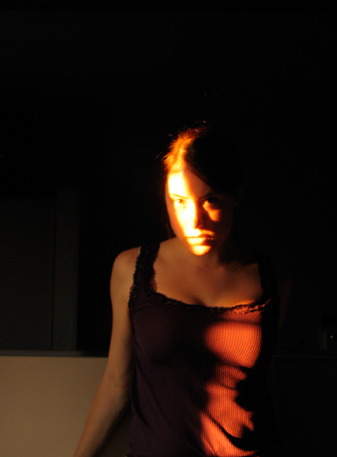 Petsmart
Years had been spent trying to get a music project started by recording demos in Joel's parents' basement while trying to save up money working a traveling third-shift job renovating dog-bathing areas at Petsmart stores and photographing weddings in the suburbs of Chicago and Milwaukee, yet for all our efforts, we couldn't seem to make any progress toward a future we wanted. So that spring, we packed up and left, well aware that moving to California with your sights on the entertainment industry is as worn out of an idea as you can find. We decided, nonetheless, to place our bets on the hope that what was possible for us really did include more than we'd been able to find in the Midwest.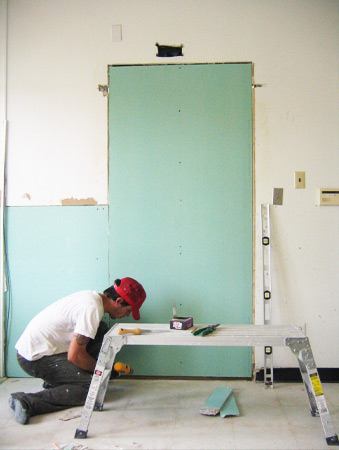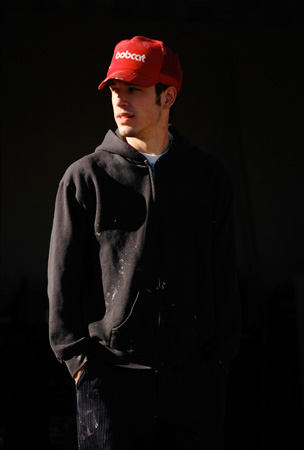 Petsmart
Our first year in Los Angeles brought an undeniably rough time inseparably tangled with wildly good fortune. Upon arriving, our first home was a beautiful apartment in Beverly Hills that we received in exchange for a mere two days of office work per week, and started us thinking that moving to L.A. wouldn't be as difficult as we had worried it might be.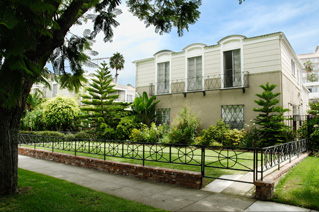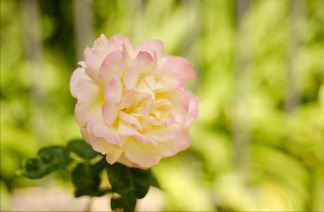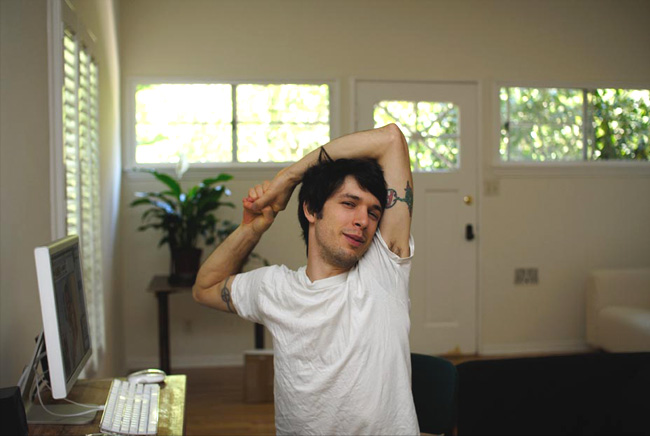 Beverly Hills
In two months, however, that arrangement unexpectedly fell apart, and having had no plans to secure a new apartment so soon, we find ourselves homeless, save for a last-minute petsitting job scrounged up on craigslist for two large and unruly dogs in the desert mountains of Tujunga.
Although we were grateful not to be headed back to Green Bay, our resolve was challenged by the 100 degree temperatures every afternoon in that dusty and unkempt apartment, the swarms of unstoppable ants that launched countless thousands-strong frenzies on a daily basis, and the dogs, who allowed only a couple of hours of sleep per night, could never be safely left alone, and filled the days with innumerable unsavory incidents. One dog incessantly chewed the bandage off his fresh foot surgery before running away through steep, cactus covered terrain, the other was viciously bit in the neck by the neighbor's temperamental Rottweiler and was constantly in further such danger, and both dogs regularly scuffled over the dog food, whined non-stop, and made a mess of the house. After weeks of this, we were thoroughly exhausted and couldn't help but wait anxiously for the summer to be over, but not too anxiously, since when the owner of the dogs returned, we no longer had a place to live. More disheartening though, even than the prospect of having to give up and go back home, was that by this time, trying to put a band together and make a recording, in Los Angeles, Green Bay, or anywhere, for that matter, seemed a nearly preposterous fantasy–we were barely getting by as it was.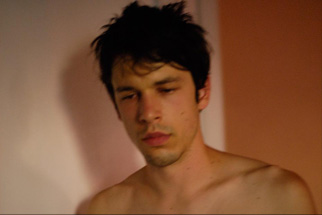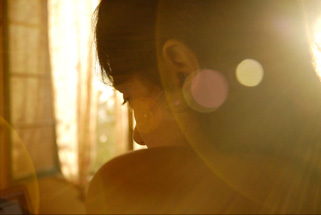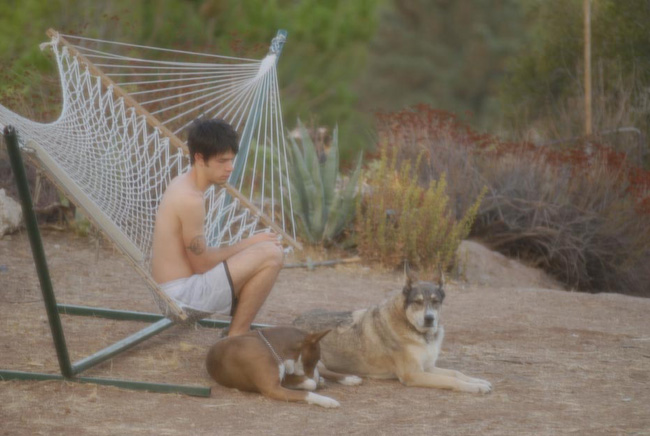 Tujunga
We decided, however, that we weren't ready to say that we'd already given all we had, and decided to stay in Los Angeles, somehow pay our bills and our increasingly ominous debts, and somehow, as unlikely as it seemed, find some money to put into a recording. This made the immediate task getting an apartment even though we didn't have enough to pay for one. More than one hundred resumes and more than a dozen interviews later, we managed to get what we were after, and our next stop after Tujunga wasn't back at our parents' home in Green Bay, but a property management job and a free two-bedroom apartment in Sherman Oaks. The flip side to this small success was that the property owner created a job description nearly as time-consuming as caring for the dogs of Tujunga, and we soon realized we would need to move on.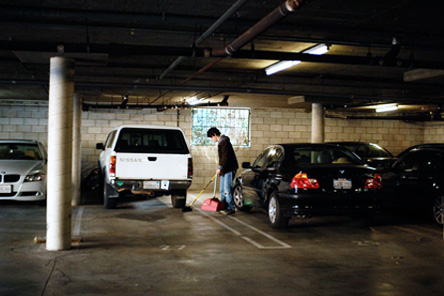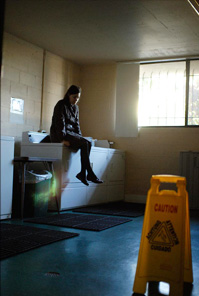 Sherman Oaks
Two months after moving to Sherman Oaks, we moved again, this time into the first apartment Joel and I ever paid for, but this time paying wouldn't be an issue. Fantastic as it seems, I found myself a job as a highly-paid private chef to an eccentric and excessively wealthy businessman, and suddenly private flights to Iceland and Hawaii and fulfilling the extravagant whims of a self-made billionaire became a part of daily life.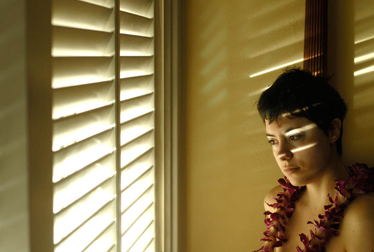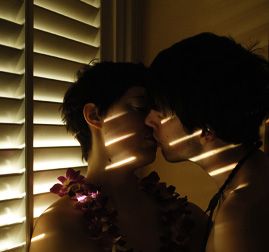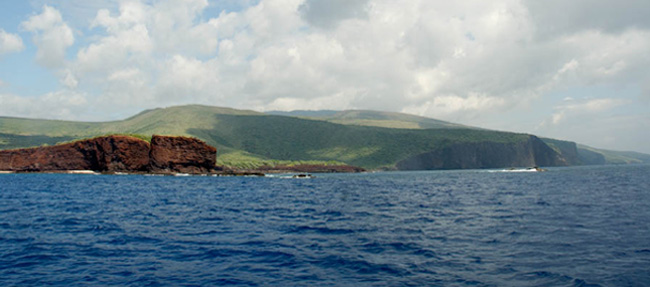 Manele Bay, Lana'i, Hawaii
For six months, we lived in West Hollywood, I was a private chef, and lack of money or housing was for once the least of our concerns.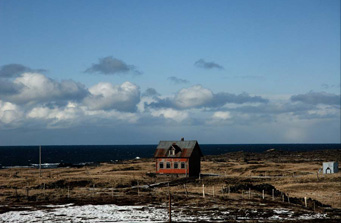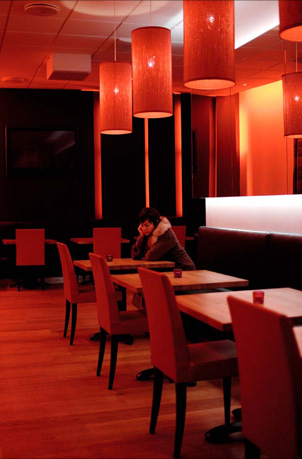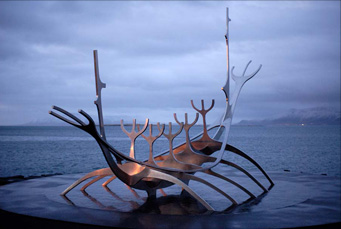 Reykjavik, Iceland
When Joel was hired by the same man as a personal assistant, our new-found prosperity abruptly unraveled, but not because Joel wasn't as excessively hard-working at this job as he always is, rather because he was, but being a personal assistant, even one with a six-figure income, wasn't the reason he came to L.A. When he decided to resign from his new lucrative yet all-consuming job, I suddenly lost my favor with the boss and was dismissed, bringing to an end to the growing illusion that things were going to be easy for us from then on. This unexpected loss of our alluring new security was extremely hard to accept, but both Joel and myself found something strangely encouraging about being involved in such a far-fetched chain of events. Discovering if the apparently impossible could somehow be made possible was, we couldn't deny, what this endeavor was all about. The immediate downside, however, was that we were both again unemployed and needed to find a new place to live.
For the first time since this all began, however, we had the time and a few spare resources to invest in the music that was the reason doing anything we were doing made any sense to begin with, and with uncanny timing, we are offered a chance to record an EP at a one of the most legendary recording studios in Los Angeles.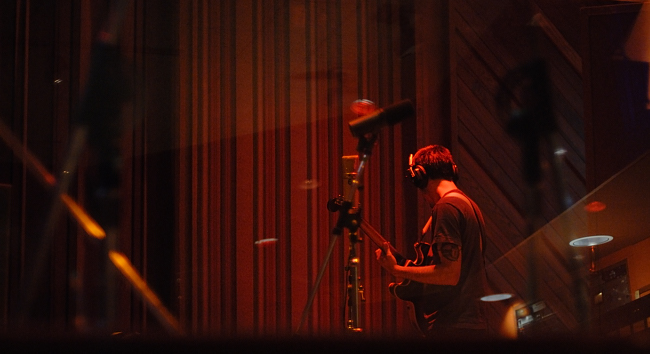 Sunset Sound, Hollywood
The Violet Lights is the name to be on the recording. The music and the rock band still exist mostly in imagination; the effort to make The Violet Lights real is what this blog is about.
Browse Timeline
Comments ( 1 Comment )
Add a Comment